Lawyer-grade documents for legal professionals since 1999
Proven Documents: Since 1999, NUPP Legal has provided nationwide, attorney-grade legal forms. You get the documents NUPP provides to legal professionals.

Professional Results: Our customized forms insert your information seamlessly into the document. For the times you wish to complete your form by hand, you have the option of printing with underscores.
ALL FORMS UPDATED FOR 2022!
Instant Access: Download and customize your forms on your computer and in your favorite word processor, Windows® or Mac®.

Money-Back Guarantee: 10-Day Money Back Guarantee on all products.

Completed Examples: Your form includes a completed example, making the whole process worry-free.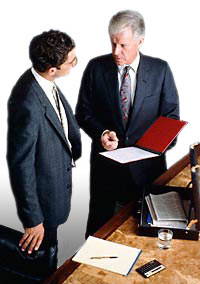 Our Most Popular Product: Living Trusts
Our revocable living trust is used and recommended by attorneys nationwide. A living trust is just one estate planning tool. Use a living trust in conjunction with a durable power of attorney, health care power of attorney, living will, and last will and testament (pour-over will) for comprehensive estate planning.
Thank you. This is the best. I bought Suze Orman's and Socrates but we were not satisfied with the way it was written and we are in California. This one is the better one.
Thank you.
-- Alicia A., CA Broker Licensed
I have not yet encountered such a pleasant and friendly business (Lawyer) as I have with NUPP Legal. Your business to customer performance exceeds the expectations of internet users. Stunned and impressed, I wish to share my heartfelt thanks for putting a customer so high on your customer relations list.
-- Jim H
Living Trust - Texas form downloaded and printed--did not expect it to be so simple--I must be missing something :)
-- Candace L
Based on initial review, here's what I have to say about your assistance: "Great!" You expeditiously and accurately interpreted my explanation/questions and provided answers and exact document preparation assistance that should help us with the numerous and varied warranty deeds that we need to process to "fund" our living trust. You addressed ever situation, mentioned a few state-specific issues we need to be aware of, and even provided a solution to help us on one property that we wanted to put in the trust but were not sure we could due to a third party's half-interest in that property.
We are extremely pleased with the customer support provided by your site including expeditious and thorough responses to our two prior inquiries. We are also impressed with the documents we have purchased from your site. The thoroughness of the variety of documents provided in your living trust toolbox package is impressive. We have been talking about setting up a living trust for about 10 years, but have hesitated due to the potential legal costs. Your site is enabling us to finally accomplish this effort at a reasonable cost. Thanks,
-- Kerry
"My two young labs absolutely love this toy. They are rough on toys, so we have to work with them on not trying to destroy a toy the moment it is given to them.

This "flying squirrel" immediately became and continues to be a high value toy, so it is put up and out of the way when not being played with. Lightweight and flexible, but even so, the toy is really durable."